Why Choose AlMailem for Your Car Battery?
Your car battery is one of the most critical components in your vehicle, supplying electrical current for the starter, engine and various electronic accessories. We understand the importance of providing industry leading technology for best performing batteries. So we deal in top international brands and match that with superlative service to take care of your needs.
We carry a complete line of automotive batteries, designed to work perfectly in all kinds of passenger and commercial vehicles, motorcycles, golf cart and traction. In addition, we have the resources to organize and procure nearly anything automotive in nature, even if it is not currently in our range.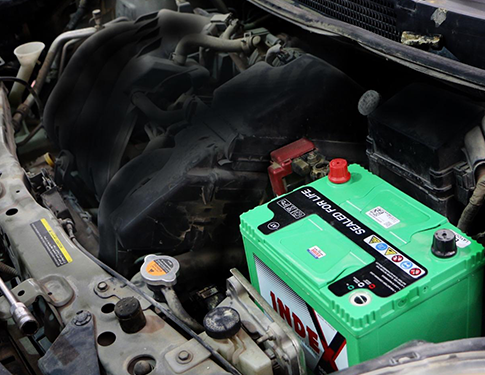 Retail Outlets
We have two specialized battery centers located in Shuwaikh Industrial area. Besides this, Our batteries are also sold through a large network comprising of various independent dealers and battery shops.
Fleet Accounts
For large fleets and bulk customers, our team of dedicated outdoor battery salespersons provide unparalleled services in direct sales and supplies.