Green Rubber Recycling Co.
GRRC is a step towards building a movement towards sustainability within the automotive industry by going beyond short-term, inadequate and hazardous stockpiling of tires. The seemingly endless seas of discarded rubber in the Kuwaiti desert have proven to be environmentally disastrous in the past. We ensure that the tires sold by us are not only provided a safer and cleaner alternative of disposal but are given a new lease of life, be it on playgrounds and sports fields, or as fuel and flooring. GRRC believes that responsible business practices coupled with human ingenuity can address the world-wide problem of urban waste and create enduring value. Every day, used tires are collected from AlMailem's various tire retail outlets and taken to our state-of-the-art factory, where investment in the newest recycling technology enables us to process and produce many items of utility. We are proud of our contribution in making our country and planet cleaner and safer for all.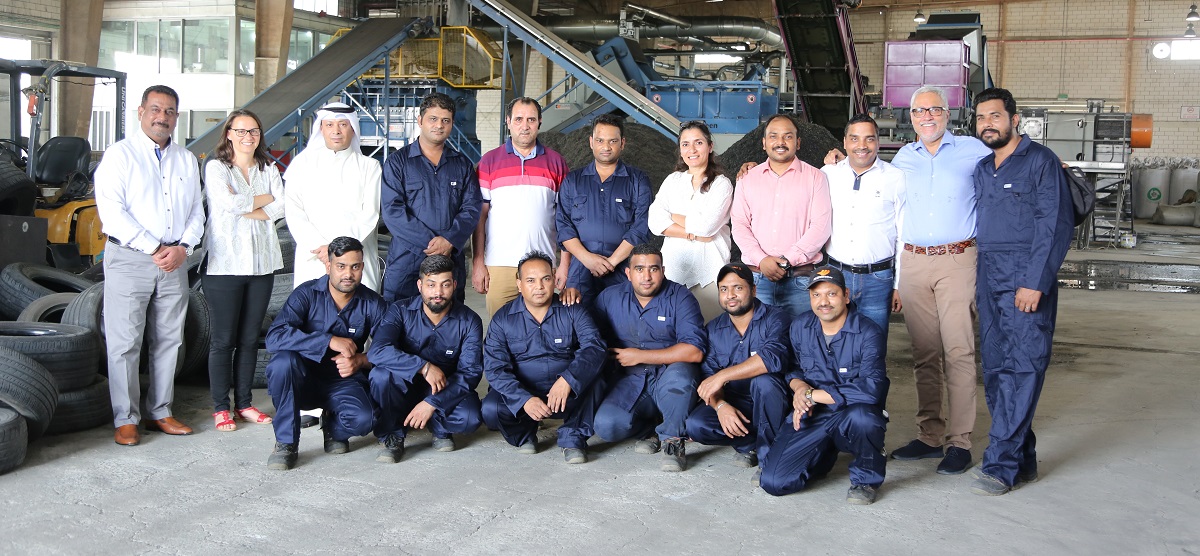 Almailem is Proud to 'Go Green'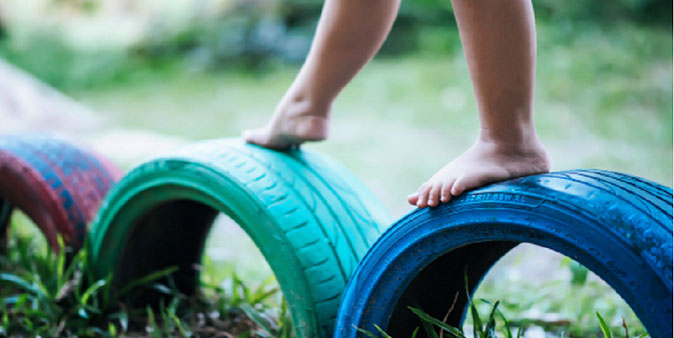 In 2013, Almailem Group embarked on an ambitious journey!! We decided to Go Green, and we took the bold step to create a recycling factory for used tires.
The objective was to give the used tires a new life. This journey was filled with challenges, but we embraced disruption as an opportunity to progress constructively.
Many mistakes were made and disasters faced, like equipment failure, product failures, and dealing with high working temperatures, and also because this was a new area for us, it came at the cost of learning and understanding, which lead us to make it finally work.
Recycling of used tires can be done in various ways, one is the mechanical process. At Green Rubber Recycling, we shred complete tires and separate the key components – rubber, steel and fibre. Steel and fibre also go into further recycling or applications.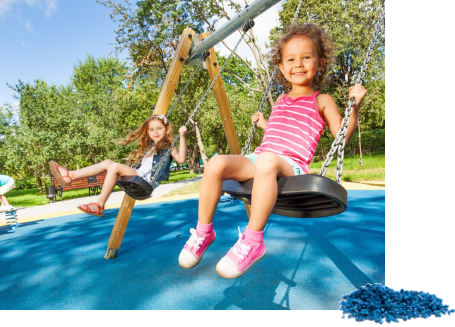 Interestingly, one of the products we produce is rubber crumb, which is further used to make a variety of flooring applications like tiles and mats. They can be used in playgrounds, nurseries, car parks, walkways, medical applications, the uses are endless. This process also generates fine rubber powder, which is used as a filler in select kinds of tire manufacturing. Slowly, with time, tires have come through a complete circle of life.
In terms of sustainability, rubber flooring as a material is eco-friendly and further recyclable with a very low impact on the environment.
Being the pioneer in introducing waste tire recycling to Kuwait, our mission is to continue to build a business that positively contributes towards minimizing waste. Our aim is to reach a zero waste target, and we are working steadily towards this.