Kuwait's first exclusive Mobile App for Tires
AlMailem is always on the move, this time to make you, the customer have even more easier access to tire replacement. All you need is to download the ALMAILEM APP and rest is just a few clicks away.
We are proud to be the first in Kuwait to use technology to make changing tires easier than ever before, through a dedicated Mobile App.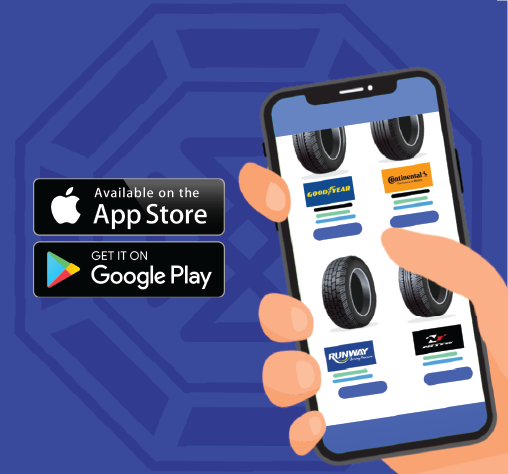 And to reach the winner app…
Download & Register AlMailem App on Apple Store or Play Store
Enter the tire specs which you read off your tire
Select the tire brand and price suitable for your choice
Select the outlet of your choice or request for a mobile tyre fitting to come over to you (extra KD 10 applies for van service)
Click on purchase and pay using knet or credit card or bookeyPay
Always remember – we bring Shuwaikh to you!
Call our customer care number 1884737 for any kind of assistance
The customer has complete control of the process from start to finish, eliminating the waiting at the shops, the traffic & the long drive. It gives you the time to do things you really want to do.
There is an expert tire-tip section, which gets you relevant information about your tire performance and maintenance from the expert mechanics at AlMailem.
The purpose of the app is quite simple: to guide you on replacing your tires without a fuss so that you and your tires are always on the safe side.