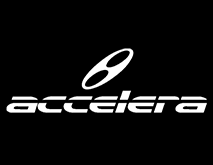 High Performance & Stylish Tires
Accelera ultra high performance tire is constructed with the latest technology for maximum speed and designed with refreshing modern style suitable for all types of cars & SUVs. The tires are manufactured in Bogor, Indonesia by PT Elangperdana Tyre Industry, which started production in 1996.
Meeting Customer Expectations
The basic assets of tire production of the company are a well planned factory design combined with the latest technology machinery and dedicated human resources. Safety concern, Innovation, Creativity and Customer Orientation are factors which are combined in order to meet customer expectations for a tire.
Exported to over 50 countries
Accelera is sold in over 50 countries. The products are certified with ECE, DOT, SASO, GCC & SNI standards. The company continues to innovate in order to produce up-to-date tires according to latest standards.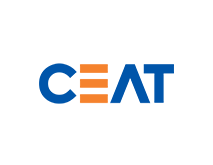 Leading tire brand from India
Ceat is one of India's leading tire manufacturer with a capacity of more than 95,000 tires per day. On the road since 1958, it manufactures high-performance world-class radials for a wide variety of vehicles.
Trailblazing Proucts
The company makes trailblazing tires, and believes that tires are not just accessories, but the force that moves aspirations. Ceat produces over 6 million tires annually in 3 state-of-the-art plants which are sold not just domestically but also exported to USA, Middle East, South Asia & Africa.
Tough Tires
Ceat is built on a corporate ethos of reliability, dynamism and toughness. The company is committed to innovating and building high-quality, rugged tires, thereby helping millions of vehicles go the distance.
Focus on R&D
Ceat R&D utilizes core technologies of tire design, engineering, material development and process engineering to deliver the right product. It is continuously working on the key challenge of retaining and balancing tire characteristics at high-speeds, unkind terrain, weather and loads. Today the company is on a roll and looking long-distance.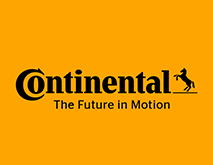 Founded in 1871 in Hanover Germany, Continental is the fourth largest tire manufacturer in the world.Over the last 144 years, it has grown into a global conglomerate employing 160,000 people in 190 locations world-wide.
Strong German Engineering Traditions
German companies are known for their engineering excellence, and Continental is no exception. The company is passionate about performance : delivering trend-setting innovations, high performance products and quality without compromise. Continental has many innovations and patents to its credit. In 1904, it became the first company anywhere to develop car tires with tread patterns. In 1987, with ContiEcoContact tires, it became the
first manufacturer to market environment-friendly car tires.
Europe's market leader for Car tires
The high-quality of Continental tires is also confirmed by the confidence vehicle manufacturers have as the long-standing market leader in the European Original Equipment segment with a market share of over 30%.
Safety with Comfort
As Europe's market leader for car tires, Continental places particular value on all safety-relevant characteristics, whilst at the same time ensuring that driving comfort and fun at the wheel are by no means neglected. Continental makes individual mobility safer and more comfortable, and that includes safety when cornering and safety when braking.
Furthermore, regular tire tests carried out by leading international trade magazines serve to underline Continental's leading position in the market and clear focus on safety.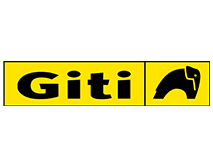 A Global Tire Company
Giti, a Singapore-based Global Tire company, offers a complete range of quality tires and services. It is ranked 11th among the world's largest tire companies, and exports to over 130 countries. The company has qualified as a major OEM supplier to many renowned vehicle manufacturers globally. The group has eight world-class manufacturing facilities in the US, China and Indonesia, and R&D technical centers in the UK, USA, Germany, China, and Indonesia.
Walmart Hardlines and Automotive Supplier of the Year
WalMart is the largest retailer in the world, and has been a supplier of Giti Tire since 2011. The brand gained significant recognition in early 2016, when Walmart awarded the brand's product and distribution capabilities with prestigious 'Automotive Supplier of The Year' and 'Hardlines Supplier of The Year' awards, beating out all other tire brands. With the new factory in the US opening and continued product development, Giti's successful partnership with WalMart will continue to be an important and valued priority moving forward.
A Top Choice For Truck & Bus Fleets Around the World
Giti Tire has earned a reputation of having top quality truck and bus tires to provide great durability, mileage, and value. These partnerships over decades have gained the acclaim and dedication of some of the top fleets in regions globally.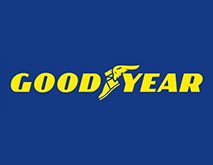 World Leader in Tires
Goodyear is among Top 3 tire companies in the world. It is the no.1 tiremaker in North America and Latin America, and the second largest in Europe.
Global Footprint
Goodyear has operations in most regions of the world. Together with its subsidiaries and joint ventures, Goodyear operates 51 manufacturing plants in 22 countries, developing and marketing tires for most applications. The company headquarters are in Akron, Ohio.
Illustrious History
Goodyear Tire & Rubber Company was founded in 1898 in USA. Charles Goodyear, after whom the company is named, invented the rubber vulcanization process, which was an important milestone in the development of tires. During its more than century old history, Goodyear has been a pioneer in the tire industry, with many firsts to its credit. For example, in 1971, Goodyear was the first tire to land safely on the moon through Apollo 14 mission, while in 1985, it was the first radial tire for commercial aircrafts.
Commitment to Tire Technology
Goodyear is devoted to advancing tire technology, and to applying this knowledge to new products that advance driving excellence. At the Akron Technical Center,Ohio,nearly 1,500 engineers & scientists collaborate to improve tire manufacturing for a wide variety of products. Together with the other innovation center in Luxembourg,Goodyear strives to develop state-of-the-art products that set the technology and performance standards for the industry.
Excellent performance in any condition
Whatever the capabilities of your vehicle, whatever the road surface or weather conditions or time of year, Goodyear's superb range of tires deliver the kind of control and performance that you deserve.
Goodyear has designed different tires for diverse conditions including tough & demanding driving conditions.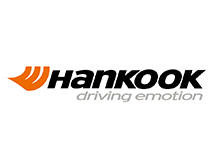 From its humble beginnings in 1941 as Korea's first tire company, Hankook tires has grown into being the seventh largest tire company in the world, one that continues to create new possibilities and overcome new challenges.
Leading Tire Company
With constant technological development and commitment to innovation, Hankook is taking a leap to become a leading global tire company that provides sustainable solution to deliver ultimate driving satisfaction to all customers. Hankook Tire's mission is to "contribute to advancement in driving".
Driving Emotion
At Hankook Tires, the aim is to provide a more safe, pleasant and comfortable driving experience from the moment the driver starts the engine. Driving Emotion embodies everything that the company is about and elaborately depicts what a driver deserves : "dynamic range of emotions that enable drivers to enjoy driving".
Motorsports : Official partner of DTM
As the official partner of Deutsche Tourenwagen-Meisterschaft (DTM) since 2011, Hankook Tire has been creating a lasting impression of excellence among drivers from around the world for its technological skills and strong brand value. DTM is an intense international racing competition where premium German car brands AUDI, BMW and MERCEDES-BENZ compete to showcase their automotive technologies and driving skills. Participating in a race that pushes the limits of a car's performance to its extremity helps reinforce Hankook's credentials. OE Tire for Mercedes S-Class In year 2013, Hankook Tire was chosen by Daimler AG as the original equipment supplier for its new Mercedes-Benz luxury sedan, which will be fitted with Hankook Ventus Prime2 tires. As well as meeting the demands for outstanding brake performance and excellent handling – important safety aspects of all Mercedes cars – the engineering specifications for Ventus Prime2 focussed on optimizing comfort, minimizing noise and significantly reducing rolling resistance. During extensive testing phase, this ultra high performance tire was particularly notable for its comfortable driving characteristics.
Global Footprint
As a tire manufacturer dedicated to contributing to advancement in driving, Hankook Tire intensively invests in research & development via five R&D centers around the world.
Applying the newest innovative technologies and solutions, it produces superior quality and high performance radial tires for passenger cars, 4x4s, SUVs, light trucks, buses, trucks and motorsports at is seven manufacturing facilities in four different countries.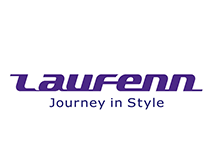 Laufenn - Journey in Style
Laufenn is a relatively new brand in the portfolio of the world-renowned Hankook Tire Company. Based in Seoul, Korea, Hankook is among the top seven tire companies in the world, highly esteemed for its commitment to quality and innovation.
Hankook Tire, the leading and one of the fastest growing tire companies in the world, announced the launch of its new global tire brand Laufenn in 2014, at the official launch event in Las Vegas, NV. Hankook Tire unveiled the Laufenn product line and brand strategy, underscoring Hankook Tire's commitment to meet the versatile needs of consumers
Laufenn is a new tyre brand born in pursuit of simplicity, dedicated to providing reliable performance and an appealing driving experience. Emphasis on fundamentals and essential functionality of tyres, Laufenn offers customers with a full line-up of practical products that match a variety of lifestyle needs, including radial tyres for passenger cars, SUV's and light trucks for summer and winter conditions. As a new brand of Hankook Tire, Laufenn delivers reliable quality and service from R&D and production as well as a focused customer service providing a comprehensive warranty under the direction of a major corporation.
Since its launch in November 2014, the Laufenn brand has expanded to include additional sizes for its passenger and light truck tire lines and continues to exceed expectations with positive feedback from dealers globally.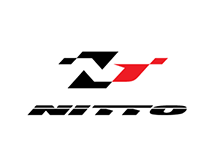 NITTO TIRES Founded in 1979 in Japan, Nitto Tires is driven by passion and innovation. The company creates tires for those who are enthusiastic about their vehicles, and always strives to anticipate and drive consumer trends by supporting emerging markets before they are mainstream, helping them grow and driving the market forward
Radical Designs
Nitto's tire sizing, tread patterns and tire compounds combine modern aesthetics with cutting-edge technology. This technology has helped it create some of the most radical-looking tire designs in the market today. These memorable designs are the result of state-of-the-art development together with quality engineering. The company delivers truly high-quality tires that provide extended tread life, improved traction and inspire driver satisfaction.
Rigorous Testing
Nitto tires undergo rigorous testing in some of the most treacherous on and off road conditions. Only after the tires meet stringent testing standards they are put on the road.
SUV/4WD Tires
Grappler : Forge your Trail
Grappler tires are specifically designed to help you transition from pavement to dirt with ease. These tires can handle the most challenging off-road terrain including dirt, sand, rocks and mud while maintaining on-road comfort and minimal road noise.
Passenger Car Tires
Nitto develops high-quality, ultra high performance passenger tires that are engineered to perform in all weather conditions and help get you safely to your destination. From style to function, Nitto passenger car tires offer a wide range of unique and stylish tread designs that provide distinct performance benefits ranging from all-season traction to dedicated summer performance. Each tire is manufactured using Nitto's state-of-the-art-technology that produces exceptionally uniform tires which are easier to balance for a smoother ride.
World Leader in Industrial Tires
Solideal is the world leading specialist in design, manufacturing and distribution of off-road tires, wheels and rubber tracks to serve the Material Handling & Construction Industries. That continues to be the company's focus, and through organic growth & acquisitions, it has become the leading player in this niche business.
Consistent Growth
Beginning with production of high-quality natural rubber solid tires in 1985 in Sri Lanka, it expanded its range in 1991 with addition of pneumatic tires for industrial and construction applications. In 1988, the group's R&D Center was established in Gent, Belgium, helping to drive Solideal's growth. Each year, numerous products were added, and today the group manufactures tires for most equipments – from forklifts to wheel loaders and articulated dump trucks.
Vertical Integration
The company is vertically integrated with R&D facilities based in Europe & Asia, manufacturing in Europe, North America and Asia, and over 100 distribution and service locations throughout the world. As a strategic supplier to leading Original Equipment Manufacturers (OEMs), Solideal delivers products directly to their assembly lines.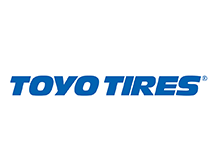 Founded in 1945 in Japan, Toyo Tire & Rubber Co. Ltd. has been in the manufacturing and sales business of automobile tires and rubber products. The company has stood for innovation, quality, performance and excellent service for nearly 70 years, and is currently shifting to a stage of further growth based upon strengthening of various business bases.
Global Presence
Toyo's business activities are not limited to Japan, but spread over more than 100 countries and regions world-wide, providing unique products that meet the diversifying needs of customers globally.
Driven to perform
The corporate attitude of Toyo Tires is expressed in the brand statement 'driven to perform' which means 'in pursuit of the best performance'. The company is always striving to improve the technology behind tires so that they are safer, greener and more durable.
Safer & Longer-lasting tires
No matter what you drive, Toyo is finding ways to give you quicker acceleration, more stopping power,more precise cornering and a smoother, quieter ride.
Commitment to the Environment
Toyo also considers performance in environmental terms. Technology is Toyo's global initiative under which .Toyo is working to use less energy and reduce environmental impact in the manufacture, composition and performance of every product it makes
Development & Testing
Toyo applies leading edge technology, innovation and testing to every tire it develops. From the company's state-of-the-art testing facilities to real world data and racing performance, Toyo uses this knowledge to make the best products. The company Tech Centre in Itami, Japan is one of the most advanced in the world, and it also houses Flat-Trac II Tire Test machine and super-computer based simulation systems, which are at the heart of Toyo's T-mode technology.
Product Portfolio
The Toyo product portfolio covers a broad range of applications – from the high-performance, racing-inspired Proxes series to the Open Country line for SUVs & 4WDs together with specialized tire lines for commercial applications.

TVS Tyres
Part of TVS Auto Ancillary Group, TVS Srichakra Ltd. is one of India's leading tire manufacturers. The company's wheels of progress were initiated in 1982, and since then there has been no looking back.
TVS products are exported to countries around the globe – USA, Europe, Africa, South America, South- East Asia and the Middle East.
Speciality Tires
Today TVS manufactures a wide range of industrial pneumatic, flotation, motor grader, farm & implement, skid-steer and multi-purpose tires in its state-of-the-art factories in India.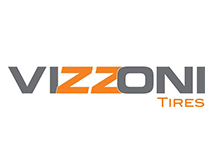 Vizzoni Tires
Vizzoni Tires consider tires are not just a product, they are the key point of contact between your car and the road, and in fact the only point of contact!
Vizzoni Tires aims to offer you the smoothest driving experience by bringing you tires with comfortable driving, excellent braking and maximum safety.
Vizzoni Tires are versatile and carry a vast selection for several applications. With our comprehensive understanding of tires and its diversified range, we offer solutions for most kinds of vehicles – Cars, 4X4s, Trucks, Buses, Earthmoving Equipment, Material Handling Equipment, Industrial Vehicles and for Off The Road use.
Our focus is to deliver our customers a competent and robust product at an affordable price. Our Tires are produced to the highest required industry standards. Vizzoni Tires has established itself where customers have come to enjoy the quality and reliability of the brand Vizzoni. Vizzoni Tires come with all the necessary approvals like DOT, GCC, ECE etc. and are in compliance with the European labeling requirement.