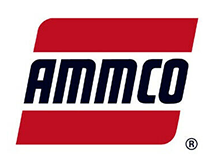 Servicing today's complex braking systems is serious business. It takes the right people AND the right tools to get the job done right the first time. And no one has more experience in quality brake service tools than Ammco. In fact, Ammco® brake lathes that were bought decades ago are still in use today. You won't find faster, more accurate, more durable, or easier-to-use lathes anywhere. And with Ammco's wide selection of lathes, adapters and benches, you can custom build a profit center that's as unique as your shop.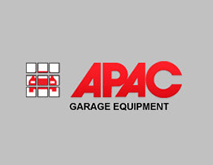 Based in Vicenza Italy, Apac is specialized since many years in production of garage equipments. Flexibility in dealing with customers' requests and superior product quality are guidelines of strategy at Apac. Apac's product range includes spent oil receivers and vacuum suction items, tire inflation devices, brake bleeders, sprinklers and pneumatic oil & grease pumps. The flagship product is New & Waste Oil Equipment, which is coming in various models and specifications. These equipments are available at AlMailem.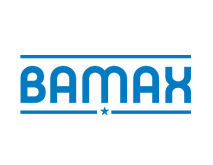 Responsive to Customer Needs
With over 30 years of experience in the compressed air field, Bamax srl is one of the leading manufacturers of air-compressors in the world today. Based in Rivoli Italy, the company places particular emphasis on welcoming and understanding customer needs. Bamax's philosophy is to respond to the customers' demands by always providing them with a great service and offering the best possible price-quality relationship.
Product Range
Bamax's aim is to offer a complete range of products and solutions for the compressed air starting from the compressor to all related equipments such as air hoses, automatic hose reels, spiral hoses, compressed air pipeline installations, pneumatic air tools etc.
The popular Bamax air-compressor along with fittings is available at AlMailem.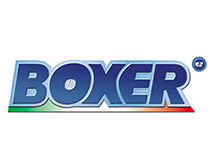 Pioneer in Wheel Service Technology
Established in 1967, Boxer started with manufacturing a range of passenger and heavy duty tyre changers. This was closely followed by wheel balancers with further expansion into a wider range.
The high quality of the products allowed Boxer to quickly achieve a strong reputation among professional customers that are still the inspiration for the continuing improvement of tomorrow's models.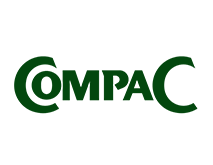 Tradition of manufacturing jacks
Compac has been manufacturing high quality hydraulic products since 1946. The company was established in Denmark, with a vision to build superior hydraulic jacks – the vision is still the same after nearly 70 years in business. Today the company is having a strong reputation internationally.
Unique quality system
The aim of the experienced staff at Compac is to ensure excellence in quality and reliability with the key objective of creating satisfied customers. Components like hydraulic lubes, seals, pressure balls, valve blocks are manufactured in-house using top-quality raw materials. Stringent quality and inspection norms are followed during production.
Solutions
Compac aims to design and develop products that provide users with the right features, benefits and specifications necessary to repair modern vehicles.
Jacks
At AlMailem, we are having a wide variety of Compac jacks in our range. The salient features are given below :
Ergonomically designed handle for operator comfort. Rubber coated.
Additional foot paddle pumping feature provides fast saddle raising to the load.
Safety lowering control valve for safe lowering even under maximum load.
Heavy duty fully welded structure in high quality steel.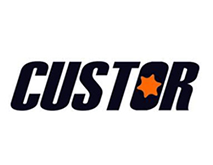 Established in 1995 in Taiwan, Custor majors in pneumatic tools, hand tools and special repair tools for automotive & industrial markets. The products comply with all international quality standards. Custor is having a very wide range of tools, out of which we have made a selection based on local market requirements. Some of the items available with us are :
Tool box & trolley
Screw-driver set
Spanner set
Plier set
File & cutting tool set
Torque wrench
Socket & Ratchet handles
Hammer & punch set
Hand tool set
Portable bit set
Key wrench set
Steel vise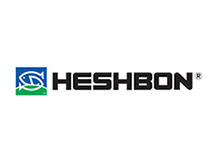 Automotive lifts & Tire equipments
Leader in Automotive Lifts
Founded in 1991 in Korea, Heshbon is in the business of designing and manufacturing lifts for the swiftly expanding automotive industry. This continues to be the central focus of Heshbon, though the company product range now covers a comprehensive program of workshop-related equipments. Heshbon's products are exported to various regions including Europe, America, Australia and Middle East.
Continuous quality improvement
Heshbon has an ongoing research & development program to improve the quality and ergonomic design of equipments to ensure a safer and more efficient workshop environment. The company received the ISO 9001 certification in 1996 and was awarded the government approved Q-mark for the first time in this industry. Heshbon has recently opened a new manufacturing complex, equipped with the very latest technology in CAD systems and production processes.
Product Range
Out of the full range of Heshbon automotive lifts, we have chosen some of their best-selling models, especially for Kuwait market. The following types of lifts are available with us :
2-post
4-post
Scissor Lifts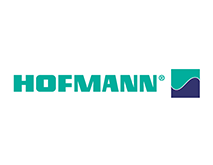 Long-term partner with auto-industry
Hofmann is part of the powerful, efficient Snap-on Group, and has been partners to the automotive and tire industry for decades. For more than 80 years, Hofmann name has been synonymous for quality and competence in garage equipment, certainly an essential reason why these machines have been approved and recommended by many important car manufacturers.
Using Latest Technologies
Always pioneering new technologies, it is Hofmann's goal that their machines meet the latest customer requirements, combining user-friendly features with the latest technologies on the market. The result is a large variety of patented innovations which allow you to do an excellent job in your line of business every day.
At AlMailem, we have picked some of the best Hofmann tire-related products, and have made available the same for you :
MONTY Tire Changers
Need to change tires ? If so, then Monty range of high-quality, efficient tire-changers is right for you. Available in multiple specifications – from the basic entry-level swing-arm model for small shops to sophisticated pneumatic, tilt-back post machines for premium services.
GEODYNA Wheel Balancers
Digital machines for balancing car wheels. Available in an impressive range of sizes : from basic models suitable for small garages to the heavy-duty ones for large workshops.
One of the popular models is Geodyna Optima II, a wheel balancer and diagnostic equipment with laser technology, in which 5 CCD cameras scan tire and rim from different directions with special 3D laser stripes so that in a single measuring run all data is detected and possible defects in tire or rim are diagnosed and documented with utmost accuracy.
GEOLINER Wheel Aligners
State-of-the-art wheel alignment equipments that use special PRISM technology which combines the advantages of CCD technology with those of 3D alignment technology. This makes wheel alignment accurate, flexible and easy to service.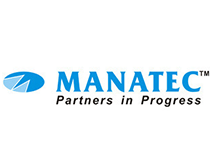 MANATEC PIT WHEEL ALIGNERS
Asia' s leading manufacturer
Manatec is one of Asia's largest manufacturers of garage equipments. Located in India, the company manufactures Wheel Aligners, Wheel Balancers, Two-Post Lifts, Gas Analysers, Head Lamp Aligners & Digital Air Tire Inflators.
Focus on Product Development
The company through its in-house R&D indigenously designed and developed Optical Wheel Alignment systems in 1991, the first company to do so in Asia. Following this, the R&D dept continuously designed and developed wheel balancers, tyre changers, exhaust analysers, smoke meters, automatic tyre inflators and other products. With this, Manatec is one of the very few companies in the world having technology of eight different garage equipments.
Stringent Quality Control
Manatec is ISO 9001:2009 certified which confirms its commitment to quality systems. The organization is driven by fully-integrated ERP system that was introduced in 2007.
Global Reach
Manatec products are exported to more than 50 countries across the globe. This was achieved through Manatec's capability of designing garage equipments with world-class technology & quality, and offering them at competitive prices.
Pit Wheel Aligners
At AlMailem, we are marketing Manatec Integrated Wheel Alignment Systems for pits. The system is using sophisticated computer technology for correctly diagnosing & getting accurate alignment results, which in turn translates into more satisfied customers for the garage.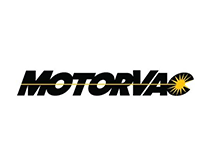 MotorVac develops, manufactures and distributes fluid exchange and diagnostic equipment and different types of preventive maintenance service products to the automotive aftermarket. MotorVac's history can be traced back to 1992 when the CarbonClean gas fuel cleaning system quickly became the "standard" in the industry. The product line continued strengthening into different automotive fluid exchange systems and is now acknowledged as a leading supplier of professional automotive maintenance equipment and service products.

MotorVac products are distributed throughout the world by a select group of automotive parts suppliers and tool and equipment dealers. Each product provides a valuable service to the consumer, while enhancing the potential sales and profitability of automotive service and repair shops.
MotorVac's products come in so handy for so many essential auto service jobs. The product line includes fuel system service machines, transmission, coolant and ACV machines, and more. They offer a full line of the consumables, including system cleaning fluids and other accessories.

MotorVac is committed to providing excellent customer service, treating all associates with dignity and respect, and conducting our business with ethics and integrity as a good corporate citizen.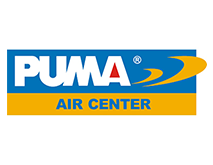 Global Leader in air-compressors
Established in 1969 in Taiwan, PUMA group has grown to become one of the world's top manufacturers of air compressors, air tools, pressure receivers and related accessories & components. In 1996, Puma became ISO-9001 and European CE certified company, and in 1998 it obtained USA UL and Canada CSA certifications. Today PUMA brand is sold in more than 132 countries world-wide.
Air Center
In 1979, the company merged the Air Compressors 'Power Source' with the Air Tools/Accessories 'Application Ability', resulting in an integrated air system and earned the title 'Air Center'. Through its understanding of market trends, PUMA has pioneered a range of low-vibration, low noise, high-performance and micro processed controlled Screw and Scroll type air compressors as well as Oil-lube air compressors.
Product Range in Kuwait
At AlMailem, we have a comprehensive range of Puma products, in line with market requirements here. The product portfolio covers the following :
Air-compressors : both screw-type and belt-driven, ranging from 5HP to 30HP
Air-tools : impact wrenches and sockets.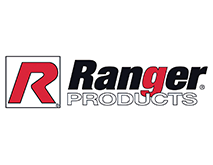 Pioneer in Garage Equipments Ranger (along with co-brand BendPak) are manufactured by the California-based Quality Machines & Associates QMA. Established in 1965, the company is today the world's leading producer of lifting systems, pipe benders, air compressors and garage equipments. For the past 50 years, the company has been pioneering service equipment technology, marketing and training programs, as well as operational and supply systems that are now considered the standard for the entire industry.
Brake Lathes by Ranger
Ranger's full-service brake lathes are hands-down the best investment you can make for brake service needs because they are exceptionally speedy, rugged and precise. Featuring infinitely adjustable feed rates at the turn of the dial, Ranger brake lathes are designed to deliver perfect results each time. It is an essential piece of shop equipment for curing brake pedal pulsation, annoying brake noise and correcting thickness variations on rotor and drum surface areas.
Additionally, all Ranger Brake lathes come standard with a heavy-duty work bench, convenient quick-change tool-head design, a complete adapter package, simple controls that minimize operator movement, a double-headed work lamp, safety shield, chip-catch funnel and adjustable cross feed stop. No other brake lathe works as hard as a Ranger Brake Lathe – Ranger means value.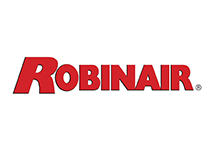 Robinair is the global leader of automotive and HVAC/R air conditioning (A/C) refrigerant recovery, recycling, and recharge tools, equipment and accessories. Vehicles manufacturers, dealerships, auto repair shops, industrial and commercial contractors have turned to Robinair for A/C service products since 1956.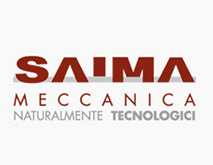 SAIMA CAR PAINTING SPRAY-OVEN
Leader in Paint Booths
Saima is a leading Italian engineering company, which started production of painting systems and booth in 1983. Sales were initially limited to Italy, but subsequently expanded all over the world, covering Europe, America and Far East.
Gamma Spray Paint Booth
Saima's 30 years experience has made the creation of Gamma Spray Booth possible. It has many outstanding features as given below :
Quicker Drying : By means of an automatic drying-painting bypass, temperature in drying phase increases, making the already warm air recycle.
New Power Board : Fully redesigned power board, equipped with an easier interface, which makes the working functions more convenient besides offering the flexibility of adjusting both temperature and working phases.
Metal Base :In case, there is no possibility of carrying out concrete works, a metal base can be supplied as optional.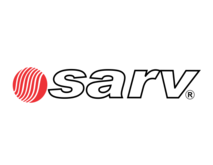 Tire Service Tools.
ENGINEERING.INNOVATION.DESIGN.
Sarveshwari Engineers, India began in 1987 as designing, manufacturing and exporting accessories for garage equipment.
A 100% Exports oriented unit of the Sarveshwari Group of Companies, Sarveshwari Engineers over the years has become known by its brand name. It has specialized in manufacturing & production, research & development and distribution of accessories for garage equipment. Sarv Products such as Wheel Alignment Accessories, Wheel Balancing Accessories, Tyre Changing Accessories , Tyre Service , Repair and Valve tools are recommended and appreciated worldwide. Rigorous exports to more than 60 countries in the world have brought a huge leverage to its brand name. The manufacturing units are located in Sonipat , Haryana, neighbouring Delhi , the Capital city of India.
With 26 years of specialised manufacturing, the company has successfully carved its way in becoming the most preferred brand for accessories for garage equipment across the globe. Significantly, the group's successful distribution and marketing experience both domestically and internationally, has helped in building an extensive network and valuable channels. To date, Sarveshwari Engineers has established alliances with several well-known and respected domestic international Original Equipment Manufacturers (OEM), production, distribution and marketing of auto garage equipment and accessories.
Maintaining quality management standards and systems, the company is squarely within the ISO 9001:2008 and ISO 14001:2004 regulations. A team of dedicated professionals work year round on R&D and provide QA services to the customers. An updated production technology and a complete production program is designed to meet the specific requirements of customers. . A proactive monitoring of order status and schedule ensures on time delivery of the customer orders.
MANUFACTURING FACILITIES
Two facilities covering an area of 35.000 sq. ft are based in Sonipat, Haryana , region bordering Delhi , the capital city of India. Recently a third facility is being built to enlarge its production capacities.
The program of Sarveshwari Engineers includes the following product lines:
Wheel Alignment Accessories
Wheel Balancing Accessories
Tyre Changing accessories
Tyre Service Accessories
Tyre Repair Tools
Tyre Valve Tools
In these products, Sarveshwari Engineers has established a leading position and gained a worldwide reputation as a competent and dependable OEM partner to other manufacturers , tyre shops and garages in many Countries around the world ( Germany, France, United Kingdom, United States of America, Japan, China, India, Brazil, Australia , Italy , United Arab Emirates , South Africa to name a few).