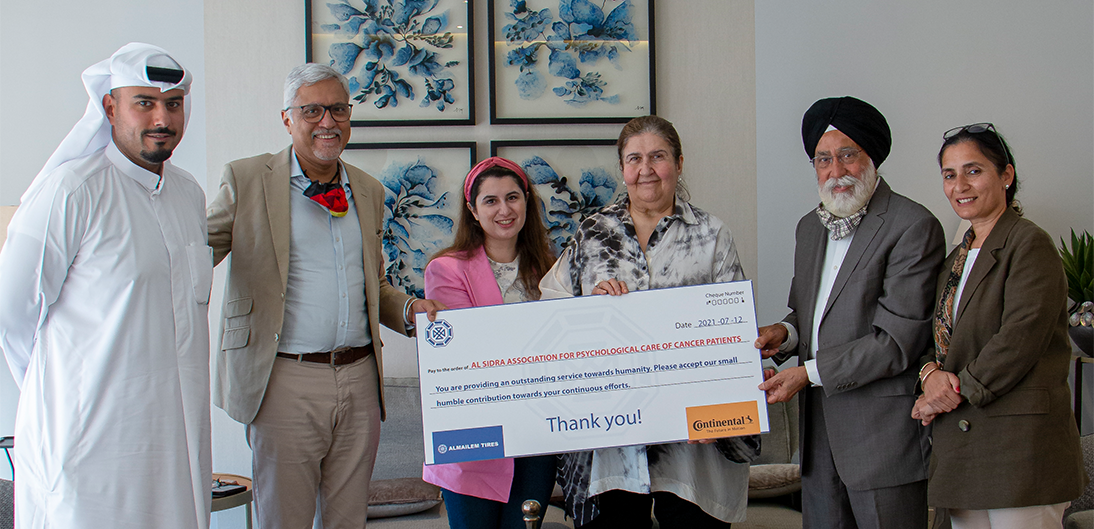 AlMailem & Continental raised funds for Al-Sidra Association
Posted On
18.07.2021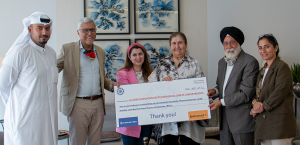 To celebrate 50 years of partnership in Kuwait, premium tire manufacturer Continental Tires of Hanover, Germany and their distributor AlMailem Tires Kuwait launched a campaign this year in collaboration with Al-Sidra Association, the leading support center in Kuwait for cancer patients. As part of this campaign, for every Continental tire sold, some revenue was earmarked towards supporting Al Sidra's humanitarian services.
In a ceremony held on 12th July at Al-Sidra office, a cheque for the accumulated amount in the first six months of this year was handed over to Ms. Altaf Al-Essa & other Al-Sidra officials by the AlMailem Team.
"We strongly feel that we have a responsibility towards the society and environment that nurtures us", said Mr. Kuldeep Lamba, Managing Director, AlMailem Group while speaking on the occasion, "our group continuously endeavors pro-actively in supporting social causes. Al-Sidra provides much-needed psychosocial support for cancer patients along with information and education, and we feel privileged in collaborating with such an organization."
Elaborating further, Mr. Lamba said "We deeply appreciate the significant work being done by the dedicated staff and volunteers of Al-Sidra in providing a warm, caring and safe environment for the patients and their families in coping with the cancer experience. Both we and our principals Continental share these values of commitment and service"
For the past 150 years Continental, with its strong roots in German traditions of excellence in engineering, has been at the forefront of tire technology and innovation. A world leader, it is among the Top-4 tire manufacturers globally.
As our business partner, AlMailem's corporate vision matches that of Continental. It's story is one of grit and passion – from a single tire shop in 1960 to a quantum growth into 20 showrooms, the company has gained ground through tireless service and quality, competitive pricing and goodwill of its loyal customer base, and today it is the pioneer in Kuwait for automotive products. Throughout its journey, AlMailem has shown a strong commitment for CSR and would continue to do so in future as well.