زيوت محركات السيارات الفاخرة في
زيوت المحركات
لسيارات الركاب​
يتوفر زيت المحرك الاصطناعي عالي الجودة والأداء والخاص لمحركات البنزين في درجات 0W-20 و 5W-20 و 5W-30 SAE. إنه يتجاوز الحد الأدنى من المعايير التي وضعتها API ، مما يوفر مزيجا مثاليا من الأداء والحماية والتحمل والكفاءة ​
| اسم المنتج | درجة اللزوجة | درجة اللزوجة |
| --- | --- | --- |
| ADNOC VOYAGER STAR PLUS ECO | 0W-20, 5W-20, 5W-30, 10W-30   | Fully Synthetic; API SP Approved; GM Dexos I Gen 2 Approved; ILSACF GF 6A Approved; For 0W-20- Ford M2C 947A (L); For 5W-20- M2C945A (L); For 5W-30 M2C946A (L) ​ |
| ADNOC VOYAGER STAR PLUS HB | 0W-16   | Fully Synthetic; For Hybrid Cars; API SP Approved; ILSAC GF 6B Approved ​ |
| ADNOC VOYAGER BLUE | 5W-20   | Fully Synthetic. Specifically Recommended for Jaguar Land Rover (JLR); API SN Approved; For 5W-20 - JLR 03.5004 Approved; Ford WSS M2C948-A/B (L) ; ACEA A1/B1 Self-Approval ​ |
| ADNOC VOYAGER BLUE | 5W-30, 5W-40   | Fully Synthetic. API SN Approved; ACEA C3 Self Approval; Mercedes Benz-Approval MB 229.51 ; Renault RN 0700/RN 0710 (L); BMW Longlife-04 (L) Porsche A40 Approved; GM dexos 1 Gen 2 (L) ; VW 502 00/505 01 (L) ; Ford M2C 948-A/B (L) ​ |
| ADNOC VOYAGER BLUE | 10W 60  | API SN(L); BMW-M Models(L); VW 501.01/505.00(L); ACEA A3/B3 , A3/B4 (Self Approval)​ |
| ADNOC VOYAGER GOLD | 0W-40, 5W-20, 5W-30, 5W-40  | Fully Synthetic. API SN Approved; VW 502.00/505.00 Approved; Porsche Category A40 Approved; MB 229.5 Approved; Renault RN 0700/RN 0710 (L) ; BMW Longlife-01 (L); PSA Level 3 (L); ACEA A3/B4 – 16 Self Approval​ |
| ADNOC VOYAGER SILVER PLUS ECO | 0W-20, 0W 30, 5W-20, 5W-30, 10W30  | Fully Synthetic. API SN Plus Approved; ILSAC GF-5 Approved; GM DEXOS 1 GEN 2 (5W 30 only); Ford WSS-M2C946-A(L); Ford WSS-M2C945-A(L)​ |
| ADNOC VOYAGER SILVER PLUS | 10W-40, 15W-40,  | Fully Synthetic. API SN Plus Approved;​ |
| ADNOC VOYAGER SILVER | 0W-50, 5W-50  | Fully Synthetic. API SN(L)​ |
| ADNOC VOYAGER SILVER | 10W-30, 10W-40, 20W-50  | API SN Approved; MB 229.1(L); VW 501 & 505 00(L)/ ACEA A3/B4; RN 710/700(L); PSA B71(L)​ |
| ADNOC VOYAGER BRONZE SPECIAL | 10W-30, 10W-40, 15W-40, 20W-50  | API SL Approved; ACEA A3/B3 Self Approval; JASO MA2(L)​ |
| ADNOC VOYAGER BRONZE SPECIAL | 5W-30, 15W-50, 20W-40, 25W-60  | API SL(L)​ |
| ADNOC VOYAGER SJ | 40, 50, 15W-40, 20W-50   | API SJ Approved; JASO MA2(L)​ |
| ADNOC VOYAGER SG | 10W-40, 15W-40, 20W-50  | API SG​ |
| ADNOC VOYAGER SF | 40, 50, 10W-40, 15W-40, 20W-50  | API SF​ |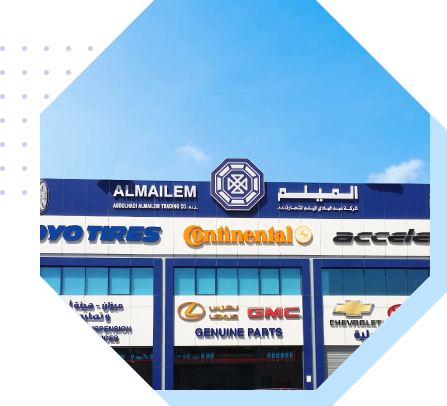 Visit AlMailem Store Near You​
Buy premium car engine oils from manufacturers you trust. If you want to buy car engine oils, get in touch with one of our stores closest to you.
Find Perfect Car Engine Oil in Kuwait
Engine oil is of great significance when performing timely car services, as it plays an important role in ensuring the longevity, reliability, and enhanced performance of your vehicle. Based on the type of car and the need for various types, at AlMailem we offer an exceptional range of engine oils for perfect lubrication.
The benefits of buying engine oils include keeping your engine cool and ensuring proper sealing of piston rings in the IC engine. Listing down the advantages, it provides proper lubrication, neutralizes acids, prevents corrosion, etc.
Read More

Close

Types of Car Engine Oil Grades from AlMailem 

For the proper and normal functioning of your engines, each engine requires different types of engine oils recommended by the manufacturer. These engine oil grades are distinguished based on the viscosity and performance each type can offer. Different types of car engine oil grades available at AlMailem include:

0W-20

The relatively thinner engine oil has zero viscosity when the motor is cold. This viscosity changes to 20 on reaching the normal motor temperature.

0W-30

This engine oil grade initially has zero weight, however, it rises to 40-weight oil at its normal operating temperature.

0W-40

Similar to the OW-30 engine oil grade, this engine oil has 0 weight initially and rises to 40 upon reaching its normal temperature.

5W-30

The multi-viscosity engine oil is meant to provide better performance even at cooler temperatures. The grade starting with 5W states that it has a cold-start viscosity, letting you enjoy a smoother performance in winter.

5W-40

This type of engine oil grade is a popular choice and falls under the category of SAE viscosity rating. It has a lower viscosity when the engine is cold and maintains a higher viscosity of 40 at normal temperatures. The thicker consistency of the engine oil grade is perfect for heavy loads and in the event of higher temperatures.

10W-40

The 10W states that the engine oil has lower viscosity at colder temperatures and reaches 40 when the engine temperature reaches its normal temperature.

AlMailem - Car Engine Oil Distributor for Top Brands

Different car models, such as sedans, hatchbacks, SUVs, etc., require different types of engine oils. Hence, at AlMailem, we provide various types of car engine oils, such as mineral engine oil, semi-synthetic engine oil, fully synthetic engine oil, conventional motor oil, etc., at the best car engine oil prices in Kuwait.

Are you on the lookout to avail yourself of the best-quality engine oils? Then head out to AlMailem Group to buy engine oils from premium brands. Moreover, we provide anything and everything related to your vehicle's services, such as car repair and maintenance, car inspection, and others.

Additionally, we sell auto parts, oils and lubricants, recycled tyre products, etc. Take advantage of our experts and get services done from anywhere at any time.
Frequently Asked Questions:
When choosing car engine oil in Kuwait, consider viscosity, vehicle specifications, climate, engine type, performance requirements, industry standards, certifications, and the age and mileage of your car.
The recommended frequency for changing car engine oil in Kuwait is typically every 5,000 to 7,500 miles or every 6 to 12 months. Refer to your vehicle's manual or consult a trusted mechanic for specific guidance based on your car's needs.
In Kuwait, you can find different types of car engine oils, including conventional, synthetic, and semi-synthetic oils. Each type has its advantages. AlMailem Group is a renowned provider known for offering a wide range of high-quality car engine oils, ensuring you have access to the best options for your vehicle's needs.
You can buy high-quality car engine oil in Kuwait from various reputable automotive stores and online platforms. AlMailem Group is a trusted provider known for offering a wide range of reliable automotive products, including top-notch car engine oils. Consider checking their offerings for high-quality options.