AlMailem Tires (Wholesale)
Corporate Customer
Our dedicated outdoor team is always developing and adapting to the specific needs of all our Corporate Customers. We cater to any size and kind of Fleet Operators, Contracting Companies, School Buses & Office
Transport Operators, our market penetration is deep and diversified. Additionally, we supply to dealers and resellers. You can count on us to offer the best tires for your fleet to ensure reliable driving in the future. We procure directly from the manufacturers and are in a position to serve any customer request.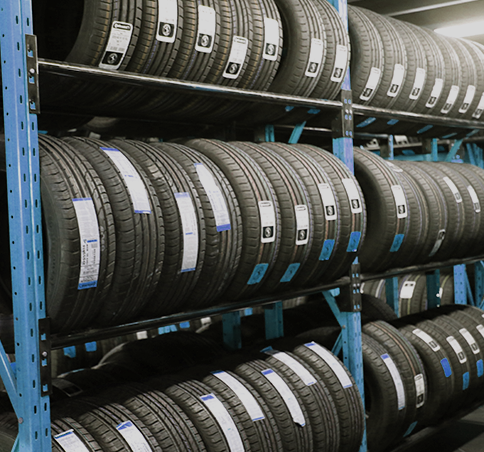 Product Range
Our product portfolio consists of a complete range of tires for diverse applications – saloon cars, luxury sedans, sports cars, SUV's, 4X4's, light and heavy commercial vehicles, industrial forklifts and earthmoving equipment; specialized tires for oil-rigs, port stackers, articulated dump truck; the list is endless.
Additional Services
For our fleet vehicle owners, we provide services such as Tire Fitment, Balancing and Wheel Alignment at our Service Centers. Moreover, for any requirement of tire fitment for Heavy Vehicles and Light Trucks or emergency roadside assistance, our Mobile Service Van can come to your preferred location.
Associate Brands
We are the authorized distributors for established international and global tire brands:
· APOLLO (OHT)
· CEAT Tyres (Bias)
· DEESTONE (IND & OHT)
· LAUFENN (PCR)
· GITI (TBR & LTR)
· VIZZONI (TBR, OTR & PCR)
· CHAOYANG (TBR, LTR & OTR )
· LEAO (TBR, LTR & OTR)
Contact Us
Our objective is to not just sell you tires, but also offer integrated solutions that optimize fleet operations by enhancing the driving experience, reducing cost per kilometer and ensuring satisfactory long term performance.
Contact us for any requirement you may have and a member of our sales team would connect with you right away. We immediately study your requirements and offer the best package in line with your fleet specifications and usage parameters.