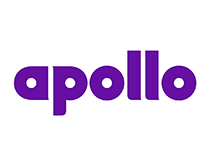 Apollo Tyres Ltd. is one of the trusted names in the tyre industry worldwide. Since its inception in 1972, the brand has gained the trust of its customers. The brand manufactures and sells tyres in over 100 countries across the globe. The company is headquartered in Gurgaon India and has various manufacturing units in India, Netherlands, and Hungary. Apollo Tyres is the final word in quality when it comes to tyres, and the company is moving forward with almost 17,200 global workforces.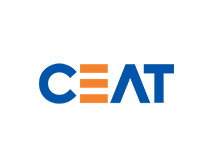 Leading tire brand from India
Ceat is one of India's leading tire manufacturer with a capacity of more than 95,000 tires per day. On the road since 1958, it manufactures high-performance world-class radials for a wide variety of vehicles.
Trailblazing Proucts
The company makes trailblazing tires, and believes that tires are not just accessories, but the force that moves aspirations. Ceat produces over 6 million tires annually in 3 state-of-the-art plants which are sold not just domestically but also exported to USA, Middle East, South Asia & Africa.
Tough Tires
Ceat is built on a corporate ethos of reliability, dynamism and toughness. The company is committed to innovating and building high-quality, rugged tires, thereby helping millions of vehicles go the distance.
Focus on R&D
Ceat R&D utilizes core technologies of tire design, engineering, material development and process engineering to deliver the right product. It is continuously working on the key challenge of retaining and balancing tire characteristics at high-speeds, unkind terrain, weather and loads. Today the company is on a roll and looking long-distance.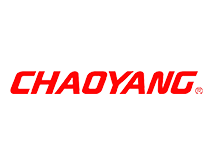 CHAOYANG is one of the pioneers in the ZC-Rubber and has won a significant place in the global top 9 tire manufacturers in 2019. CHAOYANG began its journey in 1958 by introducing tires with better loading capacity and wear resistance. The brand understand the need for every different situation and thoroughly studies before launching their products into the market. They upgrade their tires regularly so that the customers find it even more trustworthy and durable.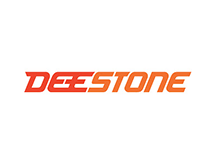 Deestone tires are in the market since 1982. They are providing premium quality tires to their customers who spent across 90 countries worldwide. Deestone manufactures tires for every purpose and never compromises on quality the headquarters of the company is in Thailand and every product meets international standards. Their premium quality tires are used across the globe for various purposes including agriculture, offroading, ATV, light trucks, Dumpers and many more.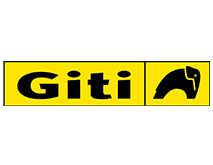 A Global Tire Company
Giti, a Singapore-based Global Tire company, offers a complete range of quality tires and services. It is ranked 11th among the world's largest tire companies, and exports to over 130 countries. The company has qualified as a major OEM supplier to many renowned vehicle manufacturers globally. The group has eight world-class manufacturing facilities in the US, China and Indonesia, and R&D technical centres in the UK, USA, Germany, China, and Indonesia.
Walmart Hardlines and Automotive Supplier of the Year
Walmart is the largest retailer in the world and has been a supplier of Giti Tire since 2011. The brand gained significant recognition in early 2016, when Walmart awarded the brand's product and distribution capabilities with prestigious 'Automotive Supplier of The Year' and 'Hardlines Supplier of The Year' awards, beating out all other tire brands. With the new factory in the US opening and continued product development, Giti's successful partnership with Walmart will continue to be an important and valued priority moving forward.
A Top Choice For Truck & Bus Fleets Around the World
Giti Tire has earned a reputation of having a top quality truck and bus tires to provide great durability, mileage, and value. These partnerships over decades have gained the acclaim and dedication of some of the top fleets in regions globally.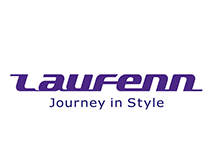 Laufenn - Journey in Style
Laufenn is a relatively new brand in the portfolio of the world-renowned Hankook Tire Company. Based in Seoul, Korea, Hankook is among the top seven tire companies in the world, highly esteemed for its commitment to quality and innovation.
Hankook Tire, the leading and one of the fastest growing tire companies in the world, announced the launch of its new global tire brand Laufenn in 2014, at the official launch event in Las Vegas, NV. Hankook Tire unveiled the Laufenn product line and brand strategy, underscoring Hankook Tire's commitment to meet the versatile needs of consumers
Laufenn is a new tyre brand born in pursuit of simplicity, dedicated to providing reliable performance and an appealing driving experience. Emphasis on fundamentals and essential functionality of tyres, Laufenn offers customers with a full line-up of practical products that match a variety of lifestyle needs, including radial tyres for passenger cars, SUV's and light trucks for summer and winter conditions. As a new brand of Hankook Tire, Laufenn delivers reliable quality and service from R&D and production as well as a focused customer service providing a comprehensive warranty under the direction of a major corporation.
Since its launch in November 2014, the Laufenn brand has expanded to include additional sizes for its passenger and light truck tire lines and continues to exceed expectations with positive feedback from dealers globally.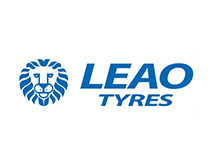 LEAO tyres are of high-quality and highly economical. The brand ensures durability, quality and high performance irrespective of the climate or the surface. LEAO is an internationally recognized brand and is known for its ability to satisfy every requirement. The brand is offering reliability and low cost as attractive features.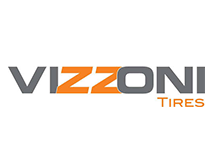 Vizzoni Tires
Vizzoni Tires consider tires are not just a product, they are the key point of contact between your car and the road, and in fact the only point of contact!
Vizzoni Tires aims to offer you the smoothest driving experience by bringing you tires with comfortable driving, excellent braking and maximum safety.
Vizzoni Tires are versatile and carry a vast selection for several applications. With our comprehensive understanding of tires and its diversified range, we offer solutions for most kinds of vehicles – Cars, 4X4s, Trucks, Buses, Earthmoving Equipment, Material Handling Equipment, Industrial Vehicles and for Off The Road use.
Our focus is to deliver our customers a competent and robust product at an affordable price. Our Tires are produced to the highest required industry standards. Vizzoni Tires has established itself where customers have come to enjoy the quality and reliability of the brand Vizzoni. Vizzoni Tires come with all the necessary approvals like DOT, GCC, ECE etc. and are in compliance with the European labeling requirement.