High Performance & Stylish Tires
Accelera ultra high performance tire is constructed with the latest technology for maximum speed and designed with refreshing modern style suitable for all types of cars & SUVs. The tires are manufactured in Bogor, Indonesia by PT Elangperdana Tyre Industry, which started production in 1996.
Meeting Customer Expectations
The basic assets of tire production of the company are a well planned factory design combined with the latest technology machinery and dedicated human resources. Safety concern, Innovation, Creativity and Customer Orientation are factors which are combined in order to meet customer expectations for a tire.
Exported to over 50 countries
Accelera is sold in over 50 countries. The products are certified with ECE, DOT, SASO, GCC & SNI standards. The company continues to innovate in order to produce up-to-date tires according to latest standards.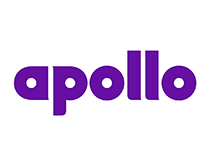 Apollo Tyres Ltd. is one of the trusted names in the tyre industry worldwide. Since its inception in 1972, the brand has gained the trust of its customers. The brand manufactures and sells tyres in over 100 countries across the globe. The company is headquartered in Gurgaon India and has various manufacturing units in India, Netherlands, and Hungary. Apollo Tyres is the final word in quality when it comes to tyres, and the company is moving forward with almost 17,200 global workforces.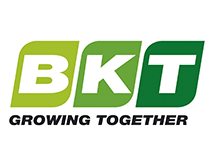 While the group foundation dates back to the 1950s, Balkrishna Industries Limited (BKT) started its Off-Highway tire business in 1987. For over 30 years, BKT has successfully focused on specialist segments such as agricultural, construction and industrial as well as earthmoving, port and mining, ATV, and gardening applications.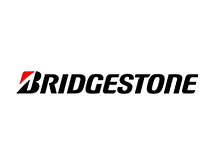 The Bridgestone Group delivers a wide range of tires to customers around the world, such as tires for passen­ger cars, trucks, and buses, aircraft, const­ruction, and mining vehicles, motorcycles, etc. The Bridgestone Group makes and sells a range of rubber products and other diversified products. Many of these products and technologies are used in a variety of everyday applications.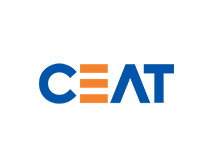 Leading tire brand from India
Ceat is one of India's leading tire manufacturer with a capacity of more than 95,000 tires per day. On the road since 1958, it manufactures high-performance world-class radials for a wide variety of vehicles.
Trailblazing Proucts
The company makes trailblazing tires, and believes that tires are not just accessories, but the force that moves aspirations. Ceat produces over 6 million tires annually in 3 state-of-the-art plants which are sold not just domestically but also exported to USA, Middle East, South Asia & Africa.
Tough Tires
Ceat is built on a corporate ethos of reliability, dynamism and toughness. The company is committed to innovating and building high-quality, rugged tires, thereby helping millions of vehicles go the distance.
Focus on R&D
Ceat R&D utilizes core technologies of tire design, engineering, material development and process engineering to deliver the right product. It is continuously working on the key challenge of retaining and balancing tire characteristics at high-speeds, unkind terrain, weather and loads. Today the company is on a roll and looking long-distance.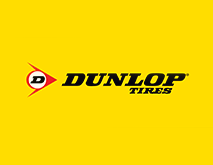 Dunlop is a brand of tires owned by various companies around the world. Founded by pneumatic tire pioneer John Boyd Dunlop in Dublin, Ireland in 1890, it is owned and operated by Goodyear Tire and Rubber Company in North America, Europe, Australia, and New Zealand. In India, the brand is owned by Dunlop India Ltd. whose parent company is the Ruia Group. In several other Asian countries (Japan, China, Indonesia, Thailand, and Russia), Africa, and Latin America (except Mexico) it is operated by Sumitomo Rubber Industries. In Malaysia, the Dunlop Tyre brand has, since 2012, been wholly owned by Continental AG, which manufactures Dunlop branded tires for sale in Malaysia, Singapore, and Brunei.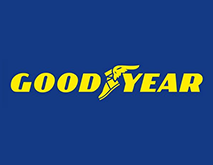 World Leader in Tires
Goodyear is among Top 3 tire companies in the world. It is the no.1 tiremaker in North America and Latin America, and the second largest in Europe.
Global Footprint
Goodyear has operations in most regions of the world. Together with its subsidiaries and joint ventures, Goodyear operates 51 manufacturing plants in 22 countries, developing and marketing tires for most applications. The company headquarters are in Akron, Ohio.
Illustrious History
Goodyear Tire & Rubber Company was founded in 1898 in USA. Charles Goodyear, after whom the company is named, invented the rubber vulcanization process, which was an important milestone in the development of tires. During its more than century old history, Goodyear has been a pioneer in the tire industry, with many firsts to its credit. For example, in 1971, Goodyear was the first tire to land safely on the moon through Apollo 14 mission, while in 1985, it was the first radial tire for commercial aircrafts.
Commitment to Tire Technology
Goodyear is devoted to advancing tire technology, and to applying this knowledge to new products that advance driving excellence. At the Akron Technical Center,Ohio,nearly 1,500 engineers & scientists collaborate to improve tire manufacturing for a wide variety of products. Together with the other innovation center in Luxembourg,Goodyear strives to develop state-of-the-art products that set the technology and performance standards for the industry.
Excellent performance in any condition
Whatever the capabilities of your vehicle, whatever the road surface or weather conditions or time of year, Goodyear's superb range of tires deliver the kind of control and performance that you deserve.
Goodyear has designed different tires for diverse conditions including tough & demanding driving conditions.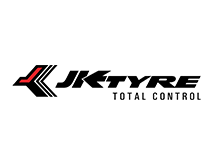 For the past four decades, JK Tyre has been at the forefront in driving innovation and excellence in the tire industry through the introduction of ground-breaking technologies and products that cater to diverse business segments in the automobile industry. Pioneers of radial technology, the Company produced the first radial tire in 1977 and is currently the market leader in the Truck Bus Radial segment. In 2019, the Company achieved a remarkable feat by entering the coveted Limca Book of Records with the country's largest off-the-road tire - VEM 045. The Company provides end-to-end solutions across segments of passenger vehicles, commercial vehicles, farming, Off-the-Road, and two & three-wheelers.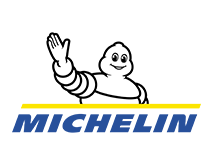 Michelin is an industry leader and a household name. For 125 years, the company has been at the forefront of the tire industry with numerous inventions and innovations that have helped shape the design of the modern tire, with particular emphasis on the introduction of the radial tire design in 1946. Michelin tires have a reputation for being safe, long-lasting, and fuel-efficient with a great road feel. These premium designs are an absolute pleasure to drive on and are a popular choice amongst luxury car owners who want to augment their driving experience.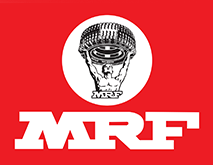 The MRF story is a truly remarkable one. What started as a rubber balloon factory with a funding of Rs.14, 000 way back in the '40s is now a multibillion legacy that produces quality tires used all around India & internationally along with a presence in paints & coats, toys, motorsports, and cricket training.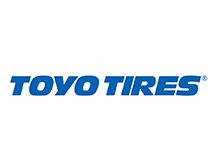 Founded in 1945 in Japan, Toyo Tire & Rubber Co. Ltd. has been in the manufacturing and sales business of automobile tires and rubber products. The company has stood for innovation, quality, performance and excellent service for nearly 70 years, and is currently shifting to a stage of further growth based upon strengthening of various business bases.
Global Presence
Toyo's business activities are not limited to Japan, but spread over more than 100 countries and regions world-wide, providing unique products that meet the diversifying needs of customers globally.
Driven to perform
The corporate attitude of Toyo Tires is expressed in the brand statement 'driven to perform' which means 'in pursuit of the best performance'. The company is always striving to improve the technology behind tires so that they are safer, greener and more durable.
Safer & Longer-lasting tires
No matter what you drive, Toyo is finding ways to give you quicker acceleration, more stopping power,more precise cornering and a smoother, quieter ride.
Commitment to the Environment
Toyo also considers performance in environmental terms. Technology is Toyo's global initiative under which .Toyo is working to use less energy and reduce environmental impact in the manufacture, composition and performance of every product it makes
Development & Testing
Toyo applies leading edge technology, innovation and testing to every tire it develops. From the company's state-of-the-art testing facilities to real world data and racing performance, Toyo uses this knowledge to make the best products. The company Tech Centre in Itami, Japan is one of the most advanced in the world, and it also houses Flat-Trac II Tire Test machine and super-computer based simulation systems, which are at the heart of Toyo's T-mode technology.
Product Portfolio
The Toyo product portfolio covers a broad range of applications – from the high-performance, racing-inspired Proxes series to the Open Country line for SUVs & 4WDs together with specialized tire lines for commercial applications.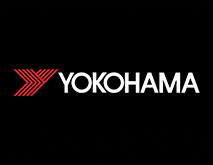 Since 1917, Yokohama has been one of the world's leading companies when it comes to designing high performance tyres. Capitalizing on the latest design technology, the brand continually releases products which are unparalleled in terms of safety, traction, road feel, precision and performance. The brand's products are continually tested on raceways around the world, including high calibre car racing events such as the IMSA GT3 Cup Challenge, the World Touring Car Championship and the Macau Grand Prix Formula 3 Intercontinental Cup. However, the brand is also dedicated to tailoring its designs to suit the needs of everyday road users.