Why Choose AlMailem for Your Car Battery?
Car battery is a critical component in your vehicle, and that's why we deal in top international battery brands with a proven track record. At AlMailem, you will find a wide variety of batteries to choose from.
Choose premium car batteries with two year warranty at the best prices in Kuwait. Ask our battery experts, they will guide you to choose the right battery for your vehicle.
Our Battery Range
Car & SUV Batteries
Commercial Batteries (trucks, buses & equipment)
Motorcycle Batteries
Golf Cart Batteries
Marine & Boat Batteries
Solar Batteries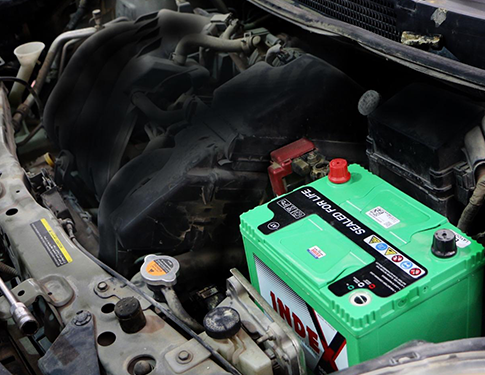 Retail Outlets
We have two specialized battery centers located in Shuwaikh Industrial area. Besides this, Our batteries are also sold through a large network comprising of various independent dealers and battery shops.
Fleet accounts
For large fleets and bulk customers, our team of dedicated outdoor battery salespersons provide unparalleled services in direct sales & supplies.
Mobile Van Delivery
When you hit an unexpected dead Battery, our battery experts will come to your location.
We are official distributors for several global premium brands.