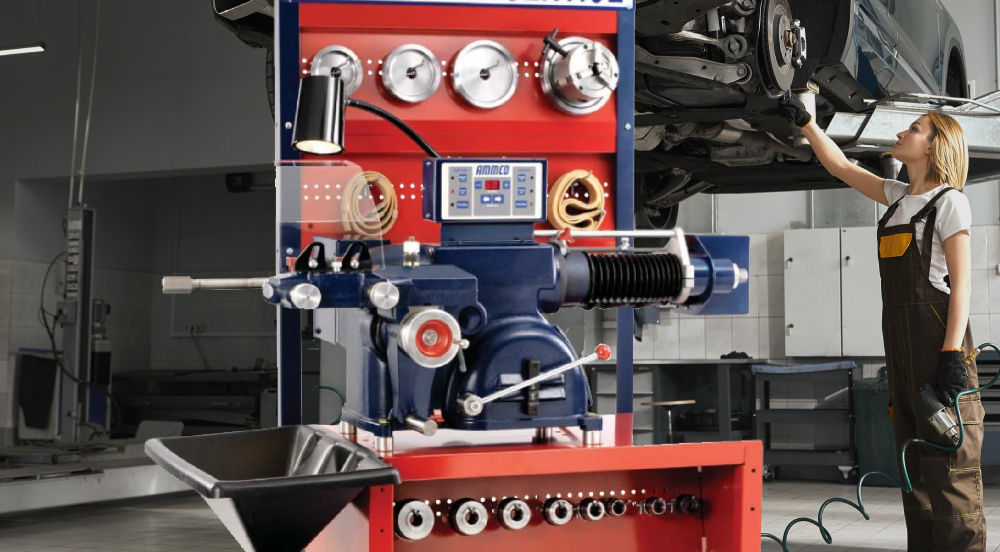 AMMCO Brake Lathes
Posted On
09.07.2020
We are pleased to introduce AMMCO Brake Lathes to our range of Garage Equipments.
Please visit https://www.almailemgroup.com/product/garage-equipments/ or contact Mr. Samuel Rajkumar on +965-66453550 to know more.
Servicing today's complex braking systems is serious business. It takes the right people AND the right tools to get the job done right the first time. And no one has more experience in quality brake service tools than Ammco. In fact, Ammco® brake lathes that were bought decades ago are still in use today. You won't find faster, more accurate, more durable, or easier-to-use lathes anywhere. And with Ammco's wide selection of lathes, adapters and benches, you can custom build a profit center that's as unique as your shop.