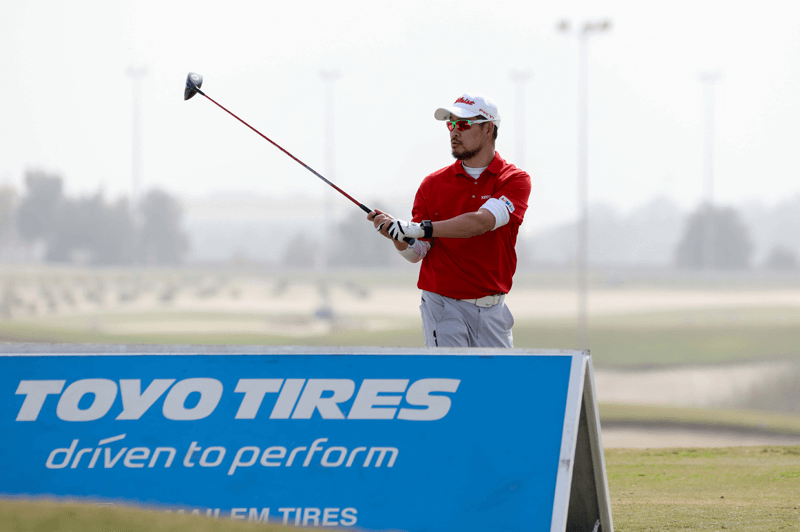 2018 Toyo Golf Tournament
Posted On
24.03.2018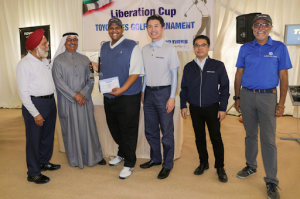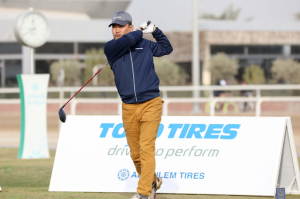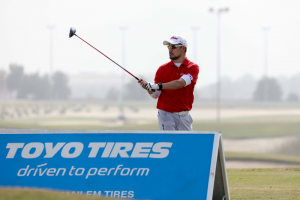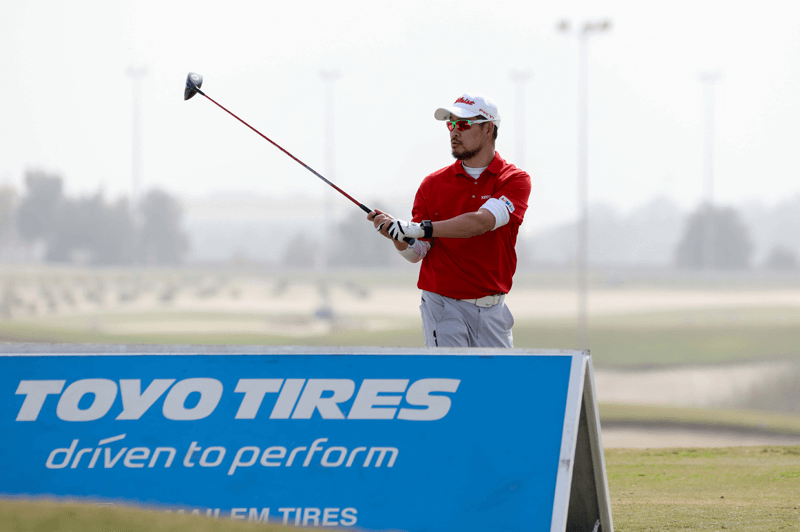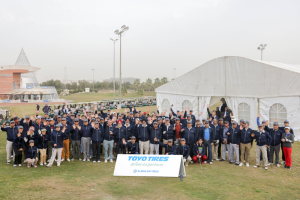 Toyo Golf Tournament was organized last Friday 26thJan 2018 at the Sahara Golf Club. It was the 35th year of this prestigious event, which started in 1983 and since then has been organized each year with the exception of the invasion year. An important fixture in the annual golf calendar of Kuwait, the tournament has always attracted keen golfers from all over. Organized in the month of January-February to commemorate the National and Liberation Days, the trophy is appropriately called the Liberation Cup.
Being an Open tournament, the participants includednot just Sahara Club members but general golf enthusiasts as well. There was an overwhelming request for participation, and eventually 100 players were shortlisted. To ensure a level playing field, the players were categorized into two divisions based on their handicap levels : Division A (Handicap 0 to 14) and Division B (Handicap 15 to 28).
As usual, the game was played in the 'Stableford' format, which allows for relatively speedy play. Though it has been relatively cold & windy over the past few days, fortunately the weather was quite pleasant on Friday with bright sunny conditions and a mild breeze.The salubrious climate contributed to a healthy game of golf in the beautifully landscaped 18-hole Championship Course.
The star of the day was Abdulaziz Al-Sarawi, who came up with a dazzling performance of 37 points to win the trophy in Division A. But that was not all – he was the winner of the coveted Best Gross prize also, having achieved an outstanding 73 points.
Second prize was won by Ms. Meoung Ok Cha with a score of 36 points. The corresponding prizes in Division B were won by SeemantRaizadawith 38 points and Sunil Kumar Singh with 36 points. Among other prizes, Nearest to Pin was won by Ms. Mekyung Cha and Y.Y.Jin in Ladies and Men's categories respectively. As regards Longest Drive, Ms. Hyekyong Yoan was the winner in Ladies, whereas in the Men's group, Mohammad Ali Baba hit an amazing whopper of a shot to claim the prize.
Prize distribution was organized in the afternoon in the gracious presence of Yasushi Takagi and MasaokiKono of Toyo Japan along with Mishari AlMailem. Speaking on the occasion, KuldeepLamba, Managing Director, AlMailem Group expressed his satisfaction at the large turnout. "it is always heartening to see such high level of enthusiasm in golfers for this event", he added, "I also take this opportunity to thank our principals Toyo Tires Japan for their unwavering commitment." Finally, he complimented Razmic, Richard, Cameronand other Sahara Club officials for their professional and administrative support, and expressed hope that the tournament would continue to receive the same level of encouraging response in future also.