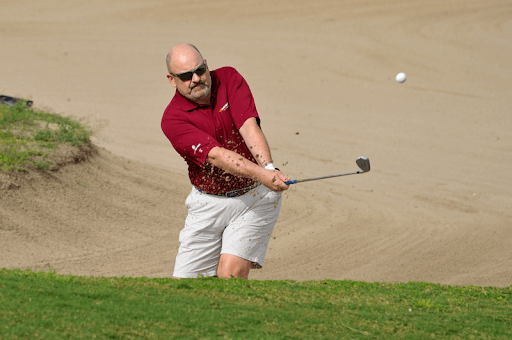 2018 Hankook Golf Tournament
Posted On
24.03.2018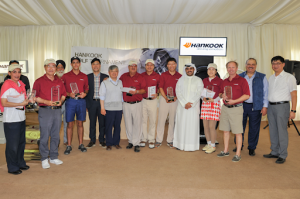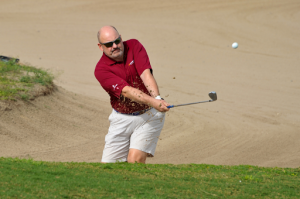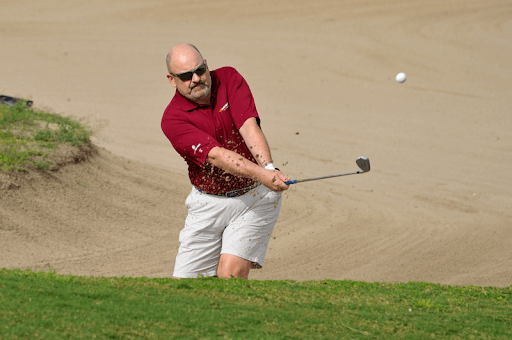 HankookGolf Tournament was organized last Friday 16thMarch 2018 at the Sahara Golf Club. It was the ninth successive year of this prestigious event, organized in the month of March during spring season.
It is an open event with participation not just restricted to Sahara Club members, but covering general golf enthusiasts as well.As in earlier years, this year also, there was an overwhelming rush for inclusion, and eventually 100 players were shortlisted covering various nationalities, age-groups and diverse backgrounds. Moreover, the Ambassadors of South Korea and Vietnam graced the tournament with their energetic participation. The players were divided into two categories based on their Handicap levels – Division A (Handicap 0 to 14) and Division B (Handicap 15 upwards).
As usual, the game was played in the 'Stableford' format, which allows for relatively speedy play. Fortunately, the weather was quite pleasant on Friday with a light, cool breeze and mild drizzle occasionally. The salubrious climate contributed to a healthy game of golf in the beautifully landscaped 18-hole Championship course.
The star of the day was SeiJinPyo, who achieved a fabulous score of 40 points to win the trophy in Division A. He was followed by S.P.Pradhan at 36 points who claimed the second prize. In Division B, it was a close contest – the first and second prizes were won by Kyung Suk No and Soo Yi Park at 37 and 36 points respectively. The coveted trophy for Best Gross was won by Adnan Assaf with a dazzling performance of overall 70 points.
Among other winners, young Adam Al-Shimali hit an amazing shot to win the prize for Longest Drive in the Men's category, whereas the prize for Nearest to Pin was won by Tom Leiknes. Among Ladies, both the corresponding prizes were won by FadiaEmadi. Incidentally, Fadia comes from a family of keen sportspersons – both her husband and son are talented golfers.
Prize distribution was organized in the afternoon in the gracious presence of His Excellency Mr. YeonchulYoo, Korean Ambassador, Mr. Cho Kyu Wang, Vice-President and Mr. Sung WookKang, General Manager of Hankook Tires.Speaking on the occasion,KuldeepLamba, Managing Director, AlMailem Group expressed his satisfaction at the large turnout. "It is wonderful to see such high level of enthusiasm among golfers here", he added, "I take this opportunity to thank our principals Hankook Korea for their unwaveringsupport".Finally, he complimented Razmic, Richard, Sohand other Sahara Club officials for their professional administration of the event, and expressed hope that the tournament would continue to receive the same level of encouraging response in future also.