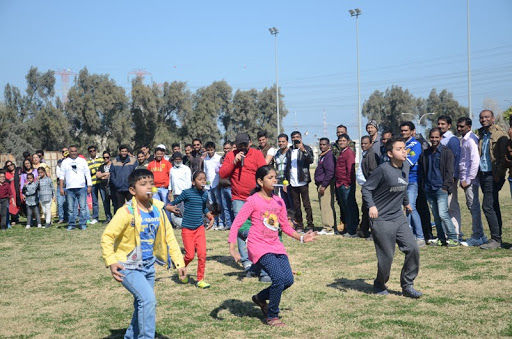 2016 AlMailem Sports Day
Posted On
12.02.2016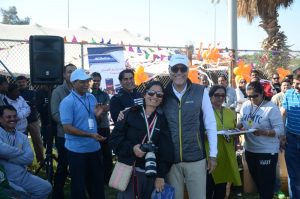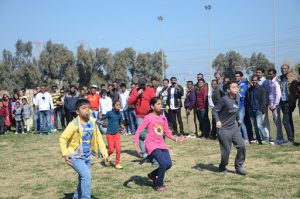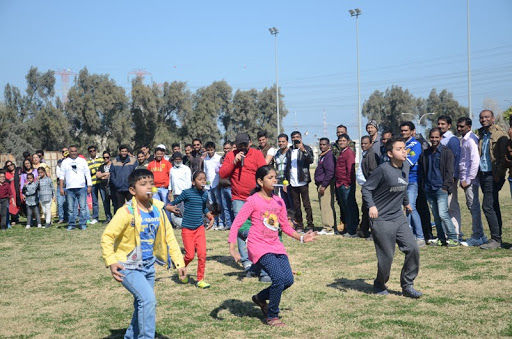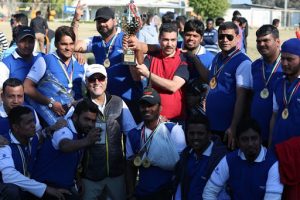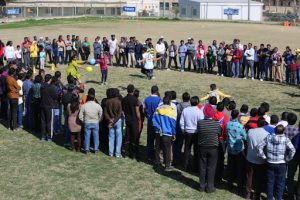 AlMailem Sports Day was organized on Friday 12th Feb in NadiAl-Shabab Sports Club in Ahmadi. It is an annual event in which all employees of AlMailem Group and their families come together to participate in various sports and fun-filled activities.
The program of the day started at 7am with the semi-finals of inter-divisional cricket tournament. The matches were quite competitive, and eventually Battery-Division Team and Warehouse Team managed to reach finals after tough fights in their respective groups. In a keenly contested game, the Battery Team came up with a brilliant display of cricket so as to win the coveted trophy. Besides cricket, Football finals were also held –the Spare Parts Team triumphed here with a narrow-margin victory over the Tires Team in front of a cheering crowd. Moreover, Badminton, TableTennis & Carom matches were organized earlier in company premises for men and women.
But that was not all – for the families there was an assortment of interesting activities. Children of different age groups excitedly took part in games such as musical chairs, spoon race& hoopla. The highlight was a three-course obstacle race, in which participants, both children as well as adults, had to run across a maze of tires, then use a skipping-rope and finally run with a balloon.
Prize distribution was organized at 2pm – the individual winners and runners-ups were presented with gold and silver medals respectively, whereas the winning teams received the cups. "It is heartening to see such an overwhelming response", said ChojiLamba, President AlMailem Group while speaking during the presentation ceremony, adding "all of us are part of one family". He also complimented the organizers and volunteers for their efforts in making the event memorable.The presentation was followed by a sumptuous lunch, and a raffle-draw with attractive prizes.
Weather was quite pleasant last Friday with a cool, gentle breeze combined with warm sunshine.Such ambient conditions created a carnival-like atmosphere in the spacious grounds of the Sports Club. In fact, excitement for the event had been building up over the last 2-3 weeks. AlMailem has about 650 employees covering 12 nationalities, and the Sports Day provides a welcome opportunity for staff to interact with each other in an informal environment. No wonder, all employees eagerly look forward to the Sports Day each year.