Our Products
AlMailem Tires (Wholesale)
Corporate Customers
For Corporate Customers, we have a dedicated outdoor team for direct sales and support. Our Sales Team has an intensive market reach covering large transporters,
contracting companies, crushers & ready mix plants, car & heavy equipment rentals, school bus & office transportation operators and any other fleet account with a regular tire requirement. Besides this, we are also supplying tires to dealers and resellers. You can count on us to offer the best tires for your fleet to ensure reliable driving in the future.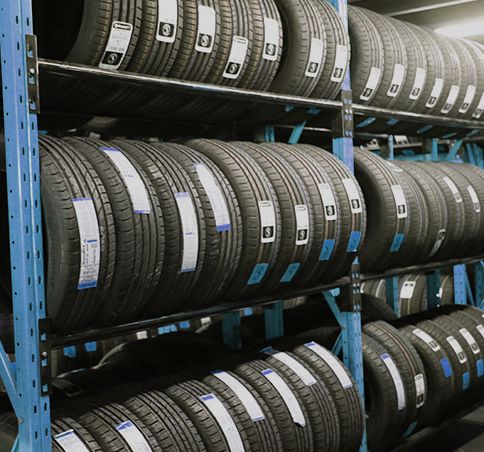 Product Range
Our product portfolio consists of a complete range of tires for diverse applications – saloon cars, luxury sedans, sports cars, SUVs, commercial vehicles, industrial forklifts and earthmoving equipments. And that's not all – we even have specialized tires for oil-rigs, port stackers, articulated dump trucks etc.
Additional Services
For our fleet vehicle owners, we provide services such as Tire Fitment, Balancing and Wheel Alignment at our Service Centers. Moreover, for any requirement of tire fitment for Heavy Vehicles and Light Trucks or emergency roadside assistance, our Mobile Van can come to your preferred location for doing the needful.
Associate Brands
We are the authorized distributors for many leading international tire brands:
· APOLLO (OHT)
· CEAT Tyres (Bias)
· DEESTONE (IND &OHT)
· LAUFENN (PCR)
· GITI (TBR & LTR)
· VIZZONI (TBR, OTR & PCR)
· CHAOYANG (TBR, LTR & OTR )
· LEAO (TBR, LTR & OTR)
Contact Us
Our objective is to not just sell you tires, but also offer integrated solutions that optimize fleet operations by enhancing the driving experience, reducing cost per kilometer and ensuring satisfactory long term performance.
Contact us for a bulk enquiry and a member of our sales team would connect with you at your office or site. We would study your requirements and offer the best package in line with your fleet specifications and usage parameters.