Our Products
AlMailem Tires (Retail)
Our Tires
If you love your car, you must love your tires. Every driver needs reliable tires and needs longer life from them. At AlMailem, you can find the right fit between your desired features and the price. We stock an extensive selection of tires for diverse applications – saloon cars, luxury sedans, sports cars, SUVs, 4WDs catering to every need and covering almost every make and model of automobile on the road today. Besides this, our product range also covers tires for commercial vehicles, industrial/construction equipment and specialized applications.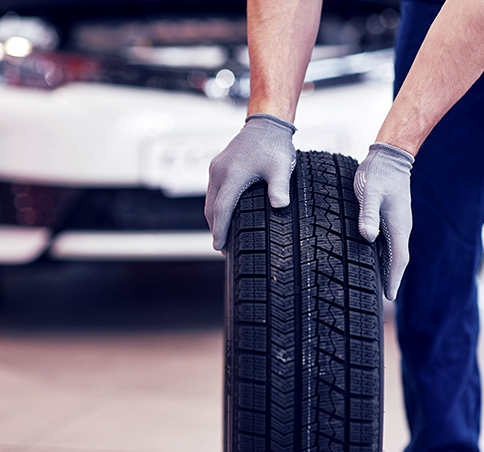 Top Brands
Whatever the tire specifications, we are able to offer every customer the luxury of choice with an assortment of top global brands
· BRIDGESTONE
· MICHELIN
· YOKOHAMA
· DUNLOP
· TOYO
· GOODYEAR
· ACCELERA
· APOLLO
· CEAT
· JK
· BKT
· MRF

Retail Network
We have a network of company retail outlets, conveniently located in Sharjah & Fujairah, which are well equipped with the latest state-of-the-art machinery and professionally managed by trained staff. When it is time to replace your tires, visit any of these showrooms – our expert technicians will have you back on the road in no time.
Our premier automotive center located in spacious facilities in Sharjah offers a comprehensive range of services for Passenger Cars/SUVs as well as Commercial vehicles (pickup/truck/bus) & Industrial Tires
       Tire Fitment & Balancing
       Wheel Alignment
       Specialized Alignment for light & heavy commercial vehicles
       Solid industrial tire installation
       Oil change & car-wash
       Battery replacement
Our newly opened Service Centre offers a range premium tire brands.
       Tire Fitment & Balancing for Passenger Car/SUV /LT Tires
We offer full range of tires covering PCR, LTR, TBR, OHT & Industrial tires.