SERVICES
AlMailem Mobile Van Services
We bring Shuwaikh to you
At AlMailem, we value both you and your time. In a world where providing convenience is a key to success, AlMailem Mobile Service will help drive your business growth and help you succeed. Equipped with all the necessary tools and state of the art equipment, we offer speedy, professional and efficient onsite Tire Installation Service to drivers of Heavy Vehicles and Light Trucks.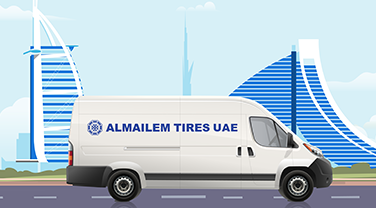 We proudly service the Battery Replacement needs of our Fleet Customers also. We
come to you, whether you're at work, or even on the roadside. Our Mobile Service
Van can provide the extra help you need to get your vehicle running again. Our
technicians will remove your old battery and install a brand new one, ready to keep
your vehicle on the road. You can depend on us!