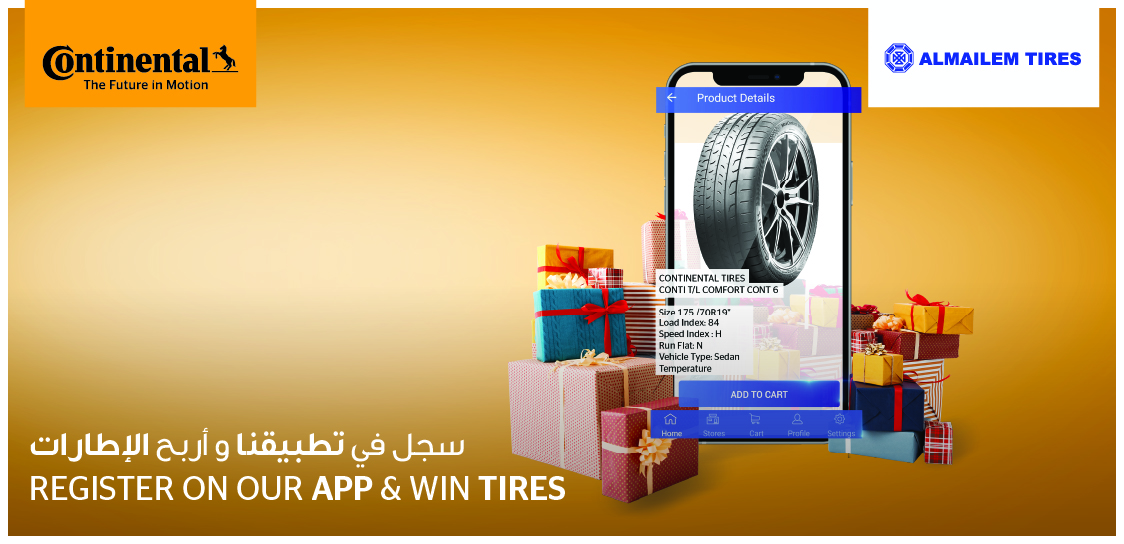 Register on AlMailem Tires App and get a chance to win a free set of 4 Continental Tires
Posted On
25.03.2021
Celebrating 50 years of AlMailem – Continental Tires partnership.
Join our 50 weeks of celebrations and win free set of tires, gift vouchers every-week.
Register on AlMailem Tires App and get a chance to win a free set of 4 Continental Tires
Stay tuned for amazing contests and lucky-draws! Follow our Instagram to know more.