Auto Glass
Your windshield is an important player in your vehicle's strength and works together with other safety components to protect you on the road. A windshield chip often comes when you least expect it but must always be attended to. We encourage drivers to come to us to prevent windshield chips from spreading and causing further damage.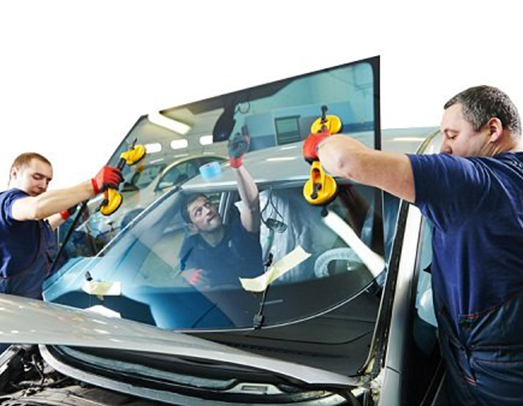 Complete Range
We have automotive glasses for all kinds of passenger and commercial vehicles, covering various models across the years. Our products include windshields, door-glass, back-glass, quarters and ventilators and side mirrors.
Installation Facilities
We have an extensive network of auto-glass outlets located in major industrial areas – four in Shuwaikh and one each in Fahaheel, Ahmadi, Sharq and Jahra. Besides this, we also mobile auto-glass replacement vans for our valued customers that operate across the country replacing auto-glass at customer sites.
Trained Staff
The importance of a properly installed windshield cannot be overstated. You can depend on our expert care – our auto-glass technicians undergo rigorous training to ensure correct and safe installation of glass, so you can drive away with absolute confidence.
Quality Glass
All auto-glass installed by our company is sourced from leading international automotive glass manufacturers, and have the same specifications and quality standards as Original Equipment glass.